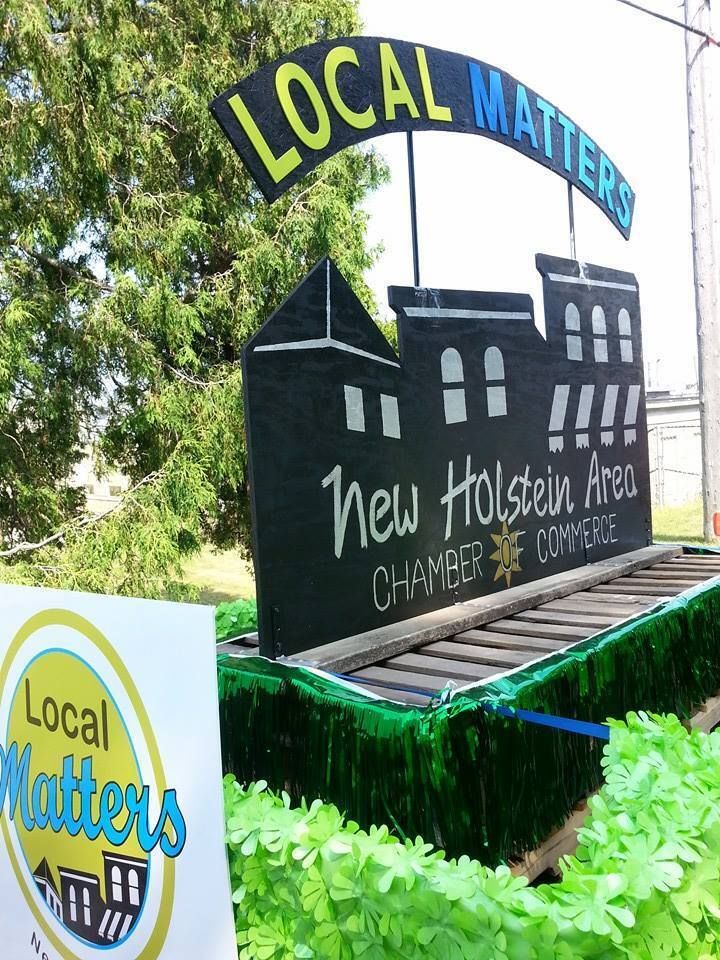 MISSION STATEMENT
Our mission is to promote a good business climate in and surrounding the City of New Holstein. This will be accomplished through the organizational efforts of leadership development and communications networking between the community and its members. Efforts will be made to provide personal and professional growth to members regarding business issues. Accessible information in legislative and educational matters will be provided. Community and business assistance will be held as a cooperative goal regarding the environment in which they exist. Timely procedures and accountability will be necessary to goal setting as well as annual follow-up or feedback to members.
Policies will be formulated in goal setting with accomplishment as positive management of the Chamber and the interests of its members. Efforts to provide information to community and businesses is a priority in constituting a progressive Chamber.

Chamber member recognition in new and existing businesses will be provided for area media. This includes accomplishments regarding membership status or achievements outside the organization. Periodic surveys of the community will be made to provide and promote a better business climate. This has resale value to researchers.

New member search will be an active policy in that there is power in numbers for development and functioning in a progressive Chamber. Each member will be considered a valued asset to the New Holstein Area Chamber of Commerce.