RE-ENERGIZE/RECRUIT NH BUSINESS SIGN UP FORM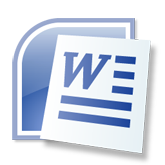 If you have a New Holstein address and you are in need of an employee or 20, we want you.  If you only need someone for 5 to 10 hours per week, or if you need someone for 40 to 50 hours we want you, too.
This is for you!!! We want to help.  If you are a member of the chamber your table is free!  If you are not a member yet you can still join for $55 and your table is free.  If you choose not to join the chamber you are absolutely welcome. There will be a $25.00 cost of the table.  You will be included in the advertisement for the event.
We encourage you to bring as much info as you can about your business and the job opportunities.  Perhaps you have interactive things for the applicants to experience or maybe your business has a mascot or promotional items.  Of course don't forget the applications.